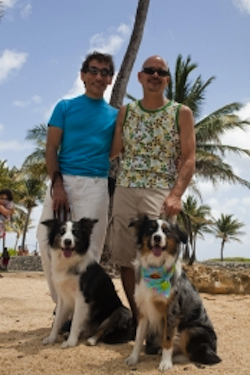 CMI research is trusted by—and often quoted in—the New York Times, USA Today, Wall Street Journal, Forbes, Bloomberg, Newsweek, Chicago Tribune, Los Angeles Times, Miami Herald, Sun-Times, Advertising Week, Associated Press, Reuters, CNN, NPR, CBS News, eMarketer, Mashable and many others around the world.
Sign up for our email announcements. We'll keep you updated on LGBT research, conferences and events.
LGBT Press Releases Marketing News
February 15, 2016  
LGBT Community Presidential Election Poll Results
December 22, 2015
CMI's 20th Annual LGBT Tourism & Hospitality Survey Report
August 31, 2015
Read CMI's article, "LGBT Marketing 101: Ten First-Year Steps" in The CMO Council Journal.
August 31, 2015
CMI's 9th Annual LGBT Community Survey® Report
September 3, 2014
CMI's 8th Annual LGBT Community Survey
August 22, 2014
LGBT Marketing Comes to China (AdAge) Chinese Gay & Lesbian Population Bigger than Some Countries
August 14, 2014
LGBT Travel in China an Unrealized Market (Shanghai Daily)
July 15, 2014
Groundbreaking China "Pink Market" Conference to Release LGBT Community Consumer Lifestyle Report
May 1, 2014
African American / Black LGBT Community Survey® Reports on the Attitudes and Consumer Behavior of Over 2000 Participants
March 28, 2014
CMI's David Paisley is interviewed by Mark Vogler and Gary Saperstein on 91.3fm Sonoma Sun
February 27, 2014

PressPassQ 


Weddings, Pride play a role in LGBT travel, even in smaller communities
February 27, 2014

PressPassQ 


Travel survey a gold mine of info for LGBT media: Community Marketing Inc. report showcases latest trends in travel-spending and decision-making habits
February 17, 2014
Interview (video) with Pablo De Lucca and Gustavo Noguera of  Argentina's CCGLAR Gay Ambition Podcast.
January 27, 2014
Interview (audio) with LGBT tourism leader Richard Gray about Fort Lauderdale's pioneering marketing campaign and successes. Gay Ambition Podcast.
December 30, 2013
Interview (video) with CMI's Tom Roth and David Paisley Gay Ambition Podcast.
November 12, 2013
Blog Post ] Same-Sex Wedding Study: Insights into the diversity of wedding planning and traditions
November 12, 2013
New survey of Same-Sex Couples looks at wedding and engagement trends
August 27, 2013
CMI's 7th Annual LGBT Community Survey
June 7, 2013
Looking for Gay, Lesbian Consumers? Try Mobile Devices. AdAge.
April 13, 2013
Report: 6th Annual LGBT Marketing Conference the Best Ever
January 3, 2013 Participate in the free CMI New Year Webinar on February 8th
September 12, 2012
CMI's 13th International Conference on Gay & Lesbian Tourism 
July 31, 2012: News Story on LGBT Las Vegas
Las Vegas' marketing machine seen as key to ousting NYC as top gay destination 
December 14, 2011
10 Things You Didn't Know About Gay Travel (Forbes)
December 12, 2011
16th Annual Gay & Lesbian Travel Survey Results Announced
November 14, 2011
Speakers Announced: Asia Symposium
September 23, 2011
CMI's 1st Asian Symposium on Gay & Lesbian Tourism
August 29, 2011
CMI's 5th Annual LGBT Community Survey
Digital Media
Logo for Download
LGBT Community Survey, LGBT Market Research + Development Lab and Gay & Lesbian Consumer Index are trademarks of Community Marketing, Inc.