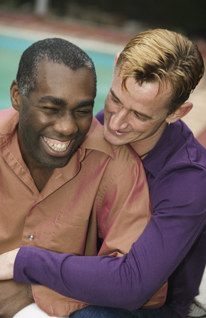 Key findings from CMI's 20th Annual LGBT Tourism Study have been compiled from responses from consumers who read LGBT publications, visit LGBT websites, and attend LGBT events.
Use this link to obtain a complimentary copy of CMI's 20th Annual LGBT Tourism Survey CMI's 20th Annual LGBT Tourism Survey (December 2015)
With over 3,000 qualified, community-representative respondents, this LGBT tourism-dedicated study offers valuable insights about consumers who may be reached through LGBT-dedicated marketing initiatives.
In addition to the Tourism Study, CMI produces online surveys, focus groups, field studies and customer satisfaction evaluations for a wide variety of clients including CVBs, DMOs and tourism offices, tour operators, hospitality groups, real estate developers, etc. In the past year alone, CMI collected and analyzed over 100,000 LGBT survey responses.
According to the U.S. Department of Commerce, the travel and tourism industry in the United States generated more than U.S. $1.5 trillion in economic output in 2014. Based on this data and CMI sample demographics, we estimate that the annual economic impact of LGBT travelers is over US $75 billion per year in the U.S. alone, not including the value of international inbound LGBT travel.
Key Findings and Observations
Honeymoons: While Hawaii is the most popular destination for LGBT honeymoons at 8%, many destinations are benefiting from marriage equality, especially the beach destinations in Florida and Mexico, as well as urban destinations across North America and Europe.
Hotels: With Marriott's "Love Travels" campaign, the company has risen to the top hotel brand recognized for their LGBT outreach efforts. Of note is that four of the top five brands had better numbers in 2015, compared to 2014. This hotel brand awareness question has been asked in this format in the annual survey since 2009. During that time, Marriott ranked number five in 2009 and has risen to number one through their considerable focus in outreach to the LGBT community.
Destinations: Based on LGBT travel to a destination and spending at least one night in a hotel, Community Marketing & Insights' annual LGBT travel destination rankings remain largely unchanged in 2015. New York is again the most popular LGBT destination across all categories, followed by Los Angeles, San Francisco, Las Vegas and Chicago, which are tightly grouped in 2nd place. This year's rankings did see increases for Los Angeles as well as increases in Florida travel, with Miami, Fort Lauderdale and Orlando; all being top-10 destinations. For the first time Rehoboth Beach, DE and Nashville, TN entered our survey's top-20 destinations, which reflects an overall trend for a greater number and diversity of destinations involved in LGBT outreach.
Activities: Including LGBT-specific activities while on vacation is not diminishing among LGBT Millennials. 60% of LGBT Millennials indicated having visited a gay bar while on vacation in the past year, and 56% visited an LGBT neighborhood while on vacation. These percentages were equal to or better than Generation X and Baby Boomer LGBTs. Attending an LGBT Pride event while on vacation was especially popular among Millennials, particularly when compared to Baby Boomers.
Shared Economy: For the first time, the survey tested questions on shared economy accommodations. The report indicated that lesbians (21%) were more likely than gay men (17%) to have actually booked via a rental-by-owner or shared economy website in the past year (e.g., Airbnb, HomeAway, VRBO). LGBTs primarily book shared economy accommodations for cheaper rates (59%) and to be in a specific neighborhood (56%). 20% of LGBTs who booked shared economy rooms in the past year did it just because they were curious. Looking to the future, only 9% of lesbians and 4% of gay men said that rental-by-owner or shared economy websites were their preferred way of booking accommodations.
Economic Impact: Sixty percent of LGBT participants who spent a night in a shared economy accommodation, if unavailable would have just stayed in a hotel/motel in the area instead. However, 40% indicated that the option of a shared economy accommodation encouraged them to either stay at a destination longer or stay in a paid accommodation instead of a family/friend stay. Shared economy websites may create a more positive economic impact for this segment (which was about 6% of all participants in the study).
LGBT-Dedicated Communications: Some tourism bureaus offer specific information for LGBT travelers on their website. In the survey, 90% of LGBT participants indicated that the existence of LGBT information on tourism bureau websites makes them feel that the tourism bureau is LGBT-friendly, 86% indicated that a tourism website should offer a specific LGBT page of information and some same-sex imagery throughout the website, while only 10% indicted that LGBT sections on tourism bureau websites are no longer needed. It's notable that a much higher percentage of lesbians and Millennials did not know that such LGBT microsites even exist, which may suggest that some of the destination's LGBT marketing may not be reaching these segments.
LGBT Families: Among most LGBT parents, "family-friendly" is more important than "LGBT-friendly." When parents were asked, if you had to pick one when traveling with your children, which is more important to you, a child-friendly destination or an LGBT-friendly destination, 68% choose child-friendly. Similarly, 64% choose a child-friendly hotel over an LGBT-friendly hotel. This percentage has slowly increased over time as we ask this question every year. LGBT-friendly priority dropped 10% for destinations and 5% for hotels over the three-year period.
LGBT Grandparents: While there is a lot of attention on same-sex parents these days, the survey discovered a long overlooked group, LGBT grandparents. 56% of LGBT parents with a child over age 18 have grandchildren, and 28% indicated going on a vacation with their grandchildren in the past year. Multi-generational trips is an emerging market for many destinations, and LGBT should be included in this discussion.
Vacation Time: LGBTs who are employed full-time received a median 20 vacation days per year. Those who receive two weeks of vacation per year tend to take the full amounts. Those who receive more than two weeks are less likely to use their full vacation time allocation.

For more key findings, download the 20th Annual LGBT Tourism Survey using the links below.
Permission to use this data is granted on the condition that all LGBT research references credit "Community Marketing, Inc., San Francisco, CA"
Click here to download CMI's Approach to Market Research.
Special cross-tab reports are available to assist marketers interested in more detail on sub-segments of the LGBT market. To purchase a cross-tab, or for information on a custom study, please contact: Thomas Roth or call Tom at 415/437-3800.
Use this link to obtain a complimentary copy of CMI's 20th Annual LGBT Tourism Survey CMI's 20th Annual LGBT Tourism Survey (December 2015)
We'll keep you updated on future LGBT research, conferences and events. Sign up for our email announcements.