LGBT Weddings in 2016
A Review of CMI Research One Year After the Landmark Rulings by the United States Supreme Court
Summary
Community Marketing & Insights (CMI), in partnership with WeddingWire, Inc., GayWeddings and the Gay Wedding Institute, conducted an LGBT Wedding survey about couples' choices, preferences, and concerns about weddings. Research participants were recruited from the databases of all partner organizations and over 1,400 people completed the survey.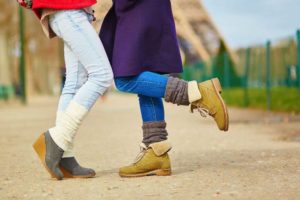 The 2016 LGBT market research has revealed significant differences between same-sex and opposite-sex couples' purchases and attitudes towards wedding ceremonies. While opposite-sex couples typically get engaged and married in their early 20s to early 30s, in LGBT wedding, the age spread is much wider, ranging from early 20s to early 50s. In addition, same-sex couples traditionally have been together longer than opposite-sex couples before their marriage. The reason for this is that marriage equality wasn't available to these couples in the past. Since the 2015 Supreme Court ruling legalizing same-sex marriage across the entire United States, these numbers are likely to change in the future.
Ceremonies & Receptions
Couples also behave differently when it comes to LGBT wedding ceremonies and receptions. They have smaller ceremonies with fewer guests than opposite-sex couples, and as a result they spend less on their weddings (however, their spend per person is actually slightly higher).
LGBT wedding have an average of 94 guests compared to 150 guests for opposite-sex weddings.
Same-sex couples spend slightly more per guest when compared to opposite-sex couples, $117 per guest vs. $100 per guest. However, this may also be a function of scale as LGBT weddings tend to be smaller, and perhaps this drives up the cost per guest. Regardless, the difference is not substantive. For a wedding professional, only the budget of the couple before you really matters.
The location of ceremonies and receptions includes a wide range of venues for both same-sex and opposite-sex couples. However, since LGBT wedding tend to be smaller,they can consider more options like restaurants and private residences, while larger weddings often use hotels and function spaces.
Use of Vendors
When looking for wedding vendors, same-sex couples prefer those who are inclusive and support same-sex weddings. Same-sex couples feel very strongly that businesses should not discriminate, and they support brands that use same-sex couples and marriage equality in their advertising.
87% of LGBT couples find it important that a vendor provides services to all types of couples
57% of same-sex couples reported using at least one type of LGBT-specific wedding resource
86% percent of same-sex couples react very positively to advertising that includes images of same-sex couples
Some same-sex couples did report discrimination in their wedding planning process. Discrimination can come in the form of denial of service, prejudice in 'bridal bias' language, and hetero-normative assumptions. An additional concern is vendor forms and marketing materials that do not acknowledge LGBT weddings.
12% of engaged same-sex couples have experienced discrimination in the planning process
47% percent of same-sex couples fear being rejected by a vendor based on sexual orientation
Support of Families
Same-sex couples are far more likely than opposite sex couples to pay for the marriage themselves, with no support from parents.  75% of couples reported paying for LGBTwedding themselves. There are multiple reasons: First, same-sex couples are, on average, older and may not need or want support from parents; some same sex-weddings are quite small with no support needed; and gender roles of the bride's family offering significant support may be confusing for many families of same-sex couples. As families become more comfortable with same-sex marriage, and the average age of same-sex couple weddings lowers, more family support is anticipated in the future.
Honeymoons
Honeymoon destinations are quite dispersed among LGBT couples, but beach destinations are preferred. Hawaii had the most same-sex honeymoons reported at 8%, followed by Florida 7% and Mexico 5%.
Conclusion
LGBT weddings are a new business opportunity for United States companies that provide products and services to weddings. However, many same-sex couples are concerned about discrimination and truly being welcomed by vendors. Businesses that provide genuinely inclusiveservices are likely to attract more business from the LGBT community.
Read the full 2016 LGBT Wedding marketing research report here.