Groundbreaking China "Pink Market" Conference to Release LGBT Community Consumer Lifestyle Report
Largest mobile platforms for gays & lesbians in China join forces with Community Marketing & Insights, Shanghai LGBT Professionals and 20 Chinese LGBT media and groups to produce pioneering market research. 
July 16, 2014,
SHANGHAI For Immediate Release For further information:
Conference contact: Steven Bielinski steven.bielinski@gmail.com
Research contact: David Paisley david@communitymarketinginc.com
Community Marketing & Insights (CMI), in partnership with Shanghai LGBT Professionals, Dan Lan / Blued, the L, and supported by 20 LGBT cooperative partners across China, are conducting the 1st Annual China LGBT Community Consumer Lifestyle Survey to learn more about the consumer habits of this unique group of Chinese customers. The results of the study will help companies explore market opportunities in the Chinese LGBT community. This is the first time such data is being collected in a methodically vigorous fashion in China, using sophisticated research software and analysis. An unprecedented eight thousand strong sample size is expected by survey close.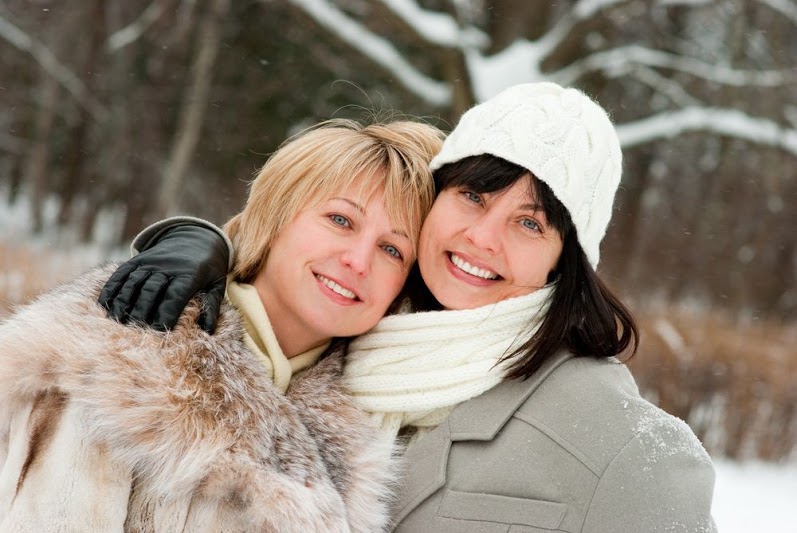 The results of this research will be published in a report to be released at the 1st Annual China Pink Market Conference with the expected attendance of 150 Fortune 500 company market leaders, major advertising firms and agencies. Thomas Roth, President, Community Marketing & Insights will share key findings of the inaugural China LGBT Community Consumer Lifestyle Report, highlighting international case studies with local relevance. A panel of prominent local and Fortune 500 business leaders will then discuss LGBT niche marketing and outreach opportunities.
"This breakthrough study of LGBTs in China is the most comprehensive and widest-reaching ever, and reflects the diversity of the global LGBT community," said David Paisley, Senior Research Director at CMI. "This timely study provides businesses and the public with practical insights into the depth and breadth of the Chinese LGBT community, which CMI considers to be the most important emerging market in the world," Paisley continued. The partnership of CMI with LGBT media and organizations across China provides confidence that the research accurately represents Chinese LGBTs today.
"There are more than 70 million LGBT people in China, equivalent to the UK's population," said Blued's CEO Geng Le, the largest mobile ap for gay people in China today with eight million active users. "Gay and lesbian consumers are a force to be reckoned with, and we rely heavily on mobile and Internet usage; at rates twice that of the general market. This is a market growth opportunity without national borders. After two rounds of capital investment, our team has grown to 37 employees, of which 34 are LGBT, making us a leading pink employer as well."
"Women are a mainstay of e-commerce in China today. With LGBT consumers acknowledged as increasingly important, the lesbian dimension brings unique market opportunities," said Anson Lu, Founder of the L. "As the largest and most advanced lesbian social app in China today, and the first to receive one million RMB in venture capital funding, the commercial opportunities ahead in the pink marketplace have never looked brighter for us."
Shanghai LGBT Professionals, a business network for gay & lesbian employees in China and platform for dialogue and partnership with companies on LGBT corporate equality, is proud to be conference organizer and survey partner after holding the 1st Annual Corporate Diversity & Inclusion Conference: China HR Policies Meet LGBT Employees earlier this year. "Tens of millions of gay and lesbian customers exist in China, but brands don't yet possess the data or cultural familiarity needed to take advantage," said Steven Paul Bielinski, Founder of Shanghai LGBT Professionals. "With this information, sectors ranging from IT, to travel, hospitality, luxury goods, FMCG, finance, and beyond will have a better understanding of the hopes & dreams of the LGBT community in China. When brands reach out to communicate a diverse and inclusive message, both sides profit."
### ends###
Founded in 1992, the Community Marketing & Insights (CMI) team has been conducting LGBT consumer research for 20 years. Methodologies include online surveys, focus groups, IDIs, MROCs, and advisory boards across the USA and globally. Industry leaders around the world depend on CMI's LGBT research and analysis as a basis for feasibility evaluations, positioning, economic impact, ad creative and brand testing, informed forecasting, measurable marketing planning and assessment of return on investment.
CMI's clients span a wide spectrum of industries. Custom CMI studies have been produced for Gilead Pharmaceuticals, Japan National Tourism Organization, Target Brands, Johnson & Johnson, E&J Gallo Wineries, Prudential Financial, Hyatt Hotels, Hawaiian Airlines, Wells Fargo Bank, Aetna Insurance, Absolut Vodka, American Cancer Society, The U.S. Census and numerous other corporations and organizations around the world.
CMI's research has been published in the Wall Street Journal, Forbes, New York Times, USA Today, Washington Post, Chicago Tribune, Los Angeles Times, Advertising Week, CBS News, NPR, Associated Press and many other international media.
Download LGBT research reports from our website: www.CMI.info