17th Conference on LGBT Tourism & Hospitality

December 11-13, 2016
Vdara Hotel & Spa at ARIA Las Vegas

Register Now
ATTEND POWERFUL EDUCATIONAL WORKSHOPS
With a wide variety of feature presentations, panel discussions and workshop breakouts over the course of three days, attendees can customize their program to meet their LGBT tourism marketing needs. Interested in targeting LGBT traveler segments in social media and online advertising? Or, would you like to gain insights into attracting LGBT meetings and groups? All educational presentations are focused on helping your company effectively communicate with the LGBT community travelers and to increase sales. Learn about how registering more than one employee at your company can help you save on your registration.
NETWORK WITH INDUSTRY EXPERTS
The conference structure is great for both organizations new to LGBT travel outreach and marketing, and those who are industry veterans. We're proud to provide a unique network of over 150 attendees and LGBT tourism and marketing professionals found at no other travel conference. Connect with CVBs/CVAs, transportation providers, hotels, LGBT event organizers, LGBT media companies, websites, magazines and social apps, tour operators, academics and of course the researchers at CMI.
TRANSFORM INSIGHTS INTO SUCCESSFULL MARKETING PLANS
Learn from the best! Travel and hospitality industry leaders gather with us each year to share their case studies. Gain knowledge from those who have targeted traveler segments within LGBT, learn what works and learn what doesn't before putting your LGBT marketing plans into motion.
Don't miss the LGBT tourism & hospitality industry's premiere destination for market education, networking and fun! 
Over 30 speakers! The tourism industry's premiere marketing, sales, public relations and research forum to help you reach LGBT travelers.
Every year, CMI brings together leading tourism professionals to learn about the gay and lesbian market from the experts – the people behind the success stories. Perfect for marketing and sales executives of tourism boards, CVBs, DMOs, accommodations, tour operators, events, agencies and meeting planners.
Topics include: Internet, print and direct marketing, research trends, LGBT niche segments, sales techniques and ROI tracking, community involvement, press relations and more.
ALL NEW PROGRAM FOR 2016: Multiple workshops focusing on internet marketing to the LGBT community, plus featured presentations on the latest LGBT tourism market statistics, successful marketing techniques, case studies and much more!
Immediately following the Community Marketing LGBT Tourism & Hospitality Conference, there will be a 4-hour LGBT New Media Trade Show & Expo held at The Vdara Hotel on December 13, 2016, from 2 – 6 pm. Produced by Pink Banana Media. Here you'll be able to meet, greet and interact with some of the most cutting-edge LGBT New Media companies today. The goal of the LGBT New Media Trade Show & Expo is to allow CMI conference attendees, and the Las Vegas tourism community, to meet, interact with and learn more about how these LGBT New Media folks can help their destinations and/or tourism-related organizations get the word out to LGBT travelers online. For more information, check out www.LGBTNewMediaExpo.com
For reference, our 2015 Conference Schedule: (Download HERE)
Please register using the form below. If you prefer to pay by check, please complete this order form, and mail with your check. (Download HERE)
Book your room at the Vdara, at the special discounted rate! Guest must reserve by 11/11/2016 to receive the group rate. (Note that only conference registrants will be allowed to book at this rate. Be sure to register for the conference first.) Guests may either call Vdara at 866-745-7767 or +1 702-590-2767 to reserve (ask for Community Marketing & Insights conference rate), or click on the web link: https://aws.passkey.com/event/14049148/owner/1466996/landing
The daily 2016 Schedule is outlined below for travel planning purposes. Session and speaker details to come in September. Please check back!
Preliminary Agenda • For Travel Planning Purposes
Speaker details posted in September 2016
Noon Registration Opens
2:00 pm to 5:00 pm Opening Workshop
Join Community Marketing's Tom Roth and David Paisley for this lively, informative orientation to update travel professionals on the gay and lesbian tourism marketplace. A perfect introduction for anyone new to the LGBT market, and an excellent review for seasoned professionals. The workshop will feature some of the top success stories of 2015. Don't miss it!
6:00 pm to 7:30 pm Welcome Reception
Preliminary Agenda • For Travel Planning Purposes
Speaker details posted in September 2016
8:00 am Registration Opens
8:00 am Continental Breakfast
9:00 am to 11:30 pm Featured Plenary Education Sessions
11:30 am to 12:30 pm Workshops on LGBT Sales and Marketing
12:30 pm to 2:00 pm Plated Lunch
2:00 pm to 5:00 pm Workshops on LGBT Sales and Marketing
7:00 pm to 8:30 pm Reception
Preliminary Agenda • For Travel Planning Purposes
Speaker details posted in September 2016
8:30 am Continental Breakfast
9:30 am to 12:30 pm Featured Plenary Education Sessions
12:30 to 2:00 pm Farewell Luncheon Reception
and... 2:00pm to 6:00pm stay for the LGBT New Media Trade Show & Expo (produced by Pink Banana Media) @ Vdara
---
2016 Speakers Announced in October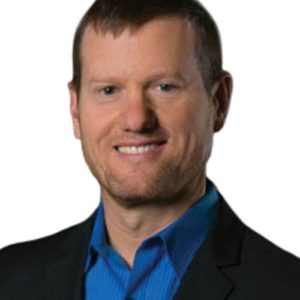 DAVID PAISLEY
SENIOR RESEARCH DIRECTOR
COMMUNITY MARKETING & INSIGHTS (CMI)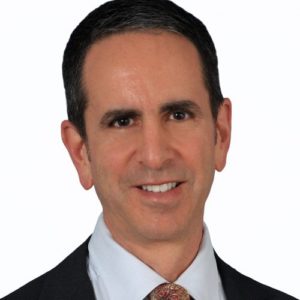 TOM ROTH
PRESIDENT AND FOUNDER
COMMUNITY MARKETING & INSIGHTS (CMI)
LU XUN
RESEARCH MANAGER
COMMUNITY MARKETING & INSIGHTS (CMI)